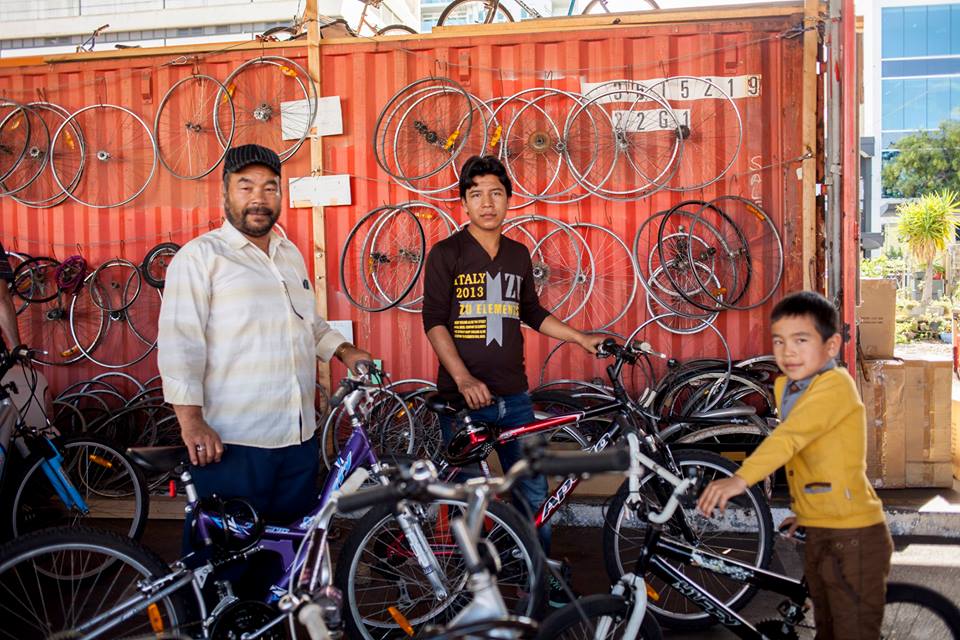 The Adelaide Community Bicycle Workshop is a safe & secure workshop area located centrally in the Adelaide CBD and providing access to all the tools and advice you need to have a go at maintaining your own bike.
The Workshop is associated with the Bikes for Refugees charity and supported by Bike Adelaide. It provides an inclusive, co-operative & secure space dedicated to repairing and recycling bicycles while also developing & sharing the skills involved. Everyone is welcome – so come and drop in. The tools are there waiting for you and someone will be available to provide guidance and help if needed.
Opening times:
Saturday Bike Market: 10 am to 3 pm – Every Saturday (except public holiday weekends)  we have many bikes of all types that have been repaired, checked and for sale at very reasonable prices. All proceeds go towards keeping the workshop running (buying tyres, tubes, cables & other parts, new tools when required) with excess funds donated to refugee charities.
Tuesday to Friday: 11 am to 5 pm – No bike sales
Where:   'The Joinery', 111 Franklin Street, Adelaide enter off Franklin Street through the Community Garden gate.
To contact the Workshop about what we do, to donate bikes or parts just email the Coordinator Mike Brisco.
You can also check our Facebook page and 'follow' for up-to-date information.