Potholes & Road Maintenance:
 Road and pathway surfaces wear out and get damaged by trucks, tree roots etc. We can 
very easily 
help with regular maintenance by reporting directly to our Local Council
– it works!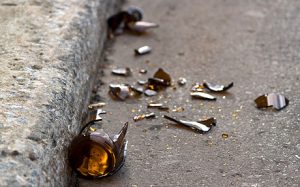 Broken glass is a problem in bike lanes.If there are broken bottles in the bike lane you'll be doing all cyclists a big favour if you just ask your council to come and sweep it regularly!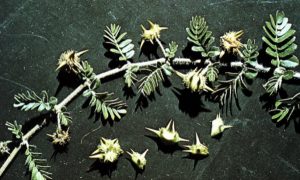 Caltrop If you see Caltrop growing by your local bike track or in your street please report it immediately to Council. If it's an isolated or immature plant and if you are properly prepared, there's no reason why you can't deal with it yourself – but you'll need spade, broom, bag & bin! Watch this short video first so you know how to remove the plant and all of its seeds properly! If it's an infestation please get on to Council asap!